Career + Technical Education (CTE)
Availability of all high school programs varies by school. Please check with your school counseling office for details. 
Your high school pathway to a career in Early Childhood Education (ECE) begins with your school district's Career and Technical Education (CTE) program.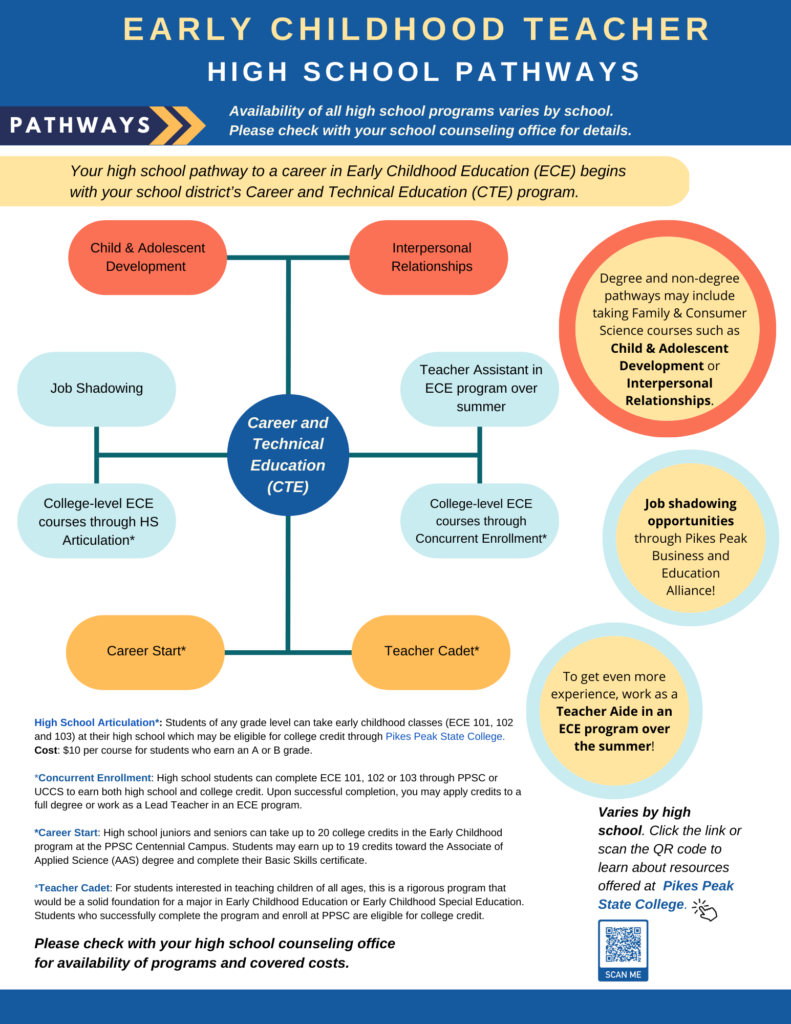 Frequently Asked Questions About Your High School Pathway
Most frequent questions and answers
Earning a CDA credential in high school jumpstarts successful careers and channels faculty expertise. The CDA is the only portable, national, and multi-language credential of its kind. A CDA opens career opportunities for thousands of graduates every year.
Most CDCs require teachers to be at least 18 years of age or older.
Earn College Credit while in High School! Click here to find out more. 
The average Child Care Center Teacher salary in Colorado is $36,620 as of January 26, 2023, but the range typically falls between $33,114 and $41,686. Salary ranges can vary widely depending on the city and many other important factors, including education, certifications, additional skills, the number of years you have spent in your profession. 
The number of authorized Colorado Preschool Program (CPP) positions available.
CONNECT WITH A CAREER NAVIGATOR TODAY
Your Dream Career Awaits.