Career + Technical Education (CTE)
Availability of all high school programs varies by school. Please check with your school counseling office for details. 
Your high school pathway to a career in Early Childhood Education (ECE) begins with your school district's Career and Technical Education (CTE) program.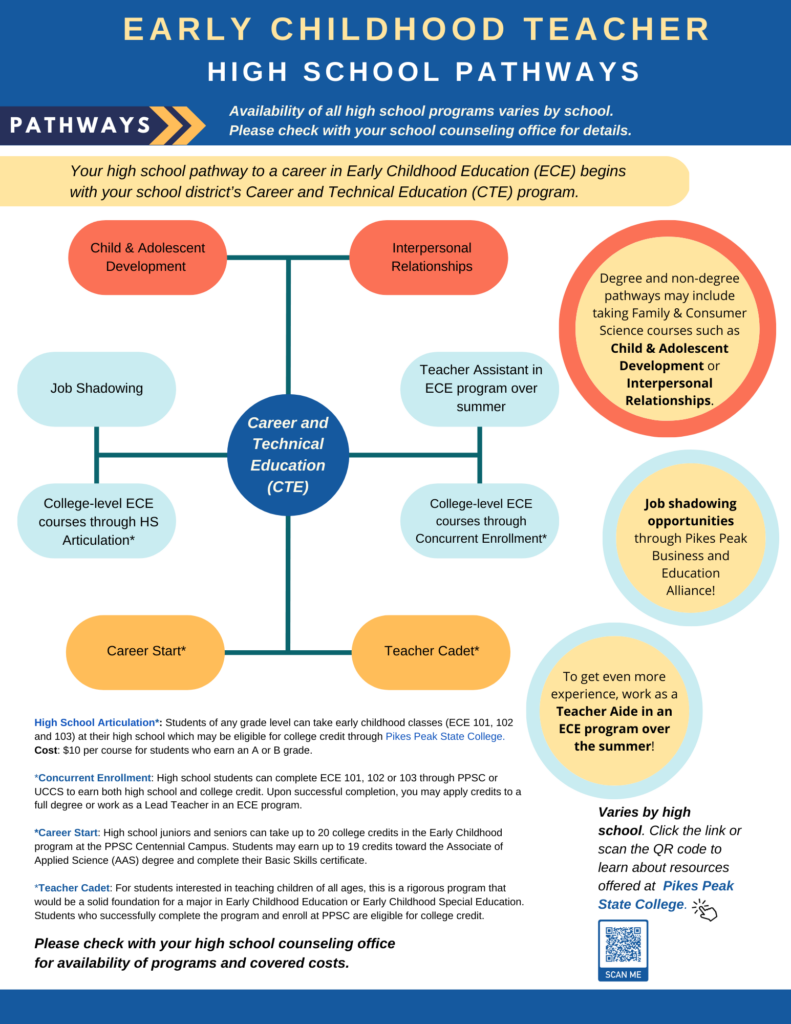 Frequently Asked Questions About Your High School Pathway
Most frequent questions and answers
The State of Colorado requires an  Early Childhood Teacher to be at least eighteen (18) years of age. Teacher Aides must be at least sixteen (16) years of age.
Earn College Credit while in High School! Click here to find out more. 
Click here to learn about the Professional Development Information System (PDIS). 
Hourly rates can vary widely depending on the city and many other important factors, including certifications, college credits in Early Childhood Education, additional skills, and the number of years you have spent as a teacher aid. 
You can look at this like a flight of stairs. Your high school ECE achievements can place you on the third step and continue increasing your wages while pursuing a two or four-year degree to get you to the highest step.
The number of Early Childhood Education positions available in the Pikes Peak region.